What You Can Do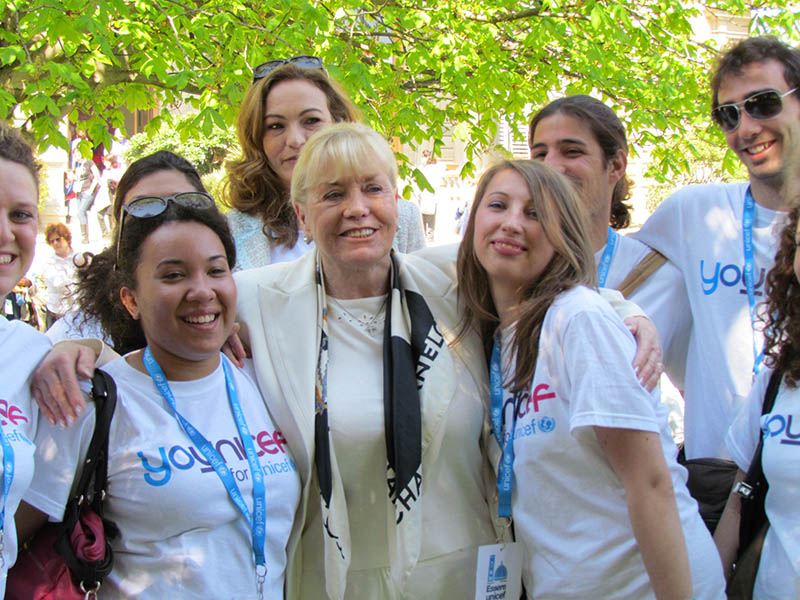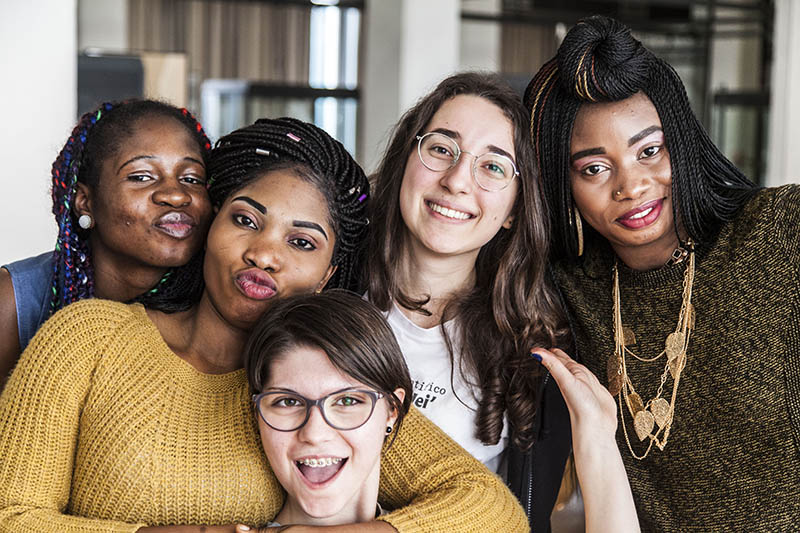 The story of our founder, Betty Williams, shows us that we can all make a difference. Betty Williams received the Nobel Peace Prize, in 1976, because she did not turn the other way in the face of the civil war in Northern Ireland. As a mere citizen, she felt that fierce conflict had to be put to an end. Starting from nothing, she managed to involve Catholic and Protestant mothers in a great movement for peace that was ultimately instrumental in resolving the conflict.
YOU TOO, WITH A SIMPLE CHOICE, CAN MAKE A DIFFERENCE.
Do you like our initiatives and want to support them?
If you are interested in the issues we confront, but, because of personal commitments, you do not have the opportunity to become a volunteer, you can still help us very effectively by actively participating in our social channels on Facebook, Twitter, Instagram, and YouTube; by involving your friends in our activities; and by carrying out actions for human-rights awareness. You can also donate a small amount that will help us a lot to support refugees and to implement human rights activities. DONATE NOW
Invite your friends to donate 5x1000 to the Foundation City of Peace for Children Basilicata. Send an email, a message with the Foundation's tax code, distribute the reminder postcard #signyourdeclarationofpeace
Would you like to volunteer?
The City of Peace Foundation has welcomed volunteers from many different countries: the UK, Germany, Spain, Italy, and the United States. With their valuable contribution, they have improved the activities and projects of the Foundation, thus generating added value, while enriching their wealth of experience. For this reason, the Association "Friends of the Foundation City of Peace for Children Basilicata" was created. It is a space open to those who share the Foundation's ideals, who are passionate about our cause, and who wish to give their time to organise campaigns, information opportunities, awareness events, and activities for refugees
Are you leading a public body, a private business or an association interested in our activities?
You can become a supporter of the Foundation and be entitled to elect a representative in the Board of Directors, as stated in Art. No.7 of our Statute; or you can donate to support one of our projects or activities (e.g. funding a scholarship, sponsoring the purchase of equipment or goods for refugees, etc.).
Are you a Head of School, a student, or a parent wishing to disseminate in their school the importance of human rights?
You can receive our support by simply registering on the website www.migrazioni.edu.it and requesting our contribution to classroom work, or by using the teaching material already available on the site, or by organising an event with the participation of experts, theatre or cinema directors, photographers, writers, and Nobel laureates.
we can all do our part!
For any questions, please contact This email address is being protected from spambots. You need JavaScript enabled to view it.